Call History - MiCollab Desktop Client
Call History
Call history contain calls from Corporate contacts, Personal contacts, and non-contact calls. To view your Call History, click on the Call History Icon located in left hand panel.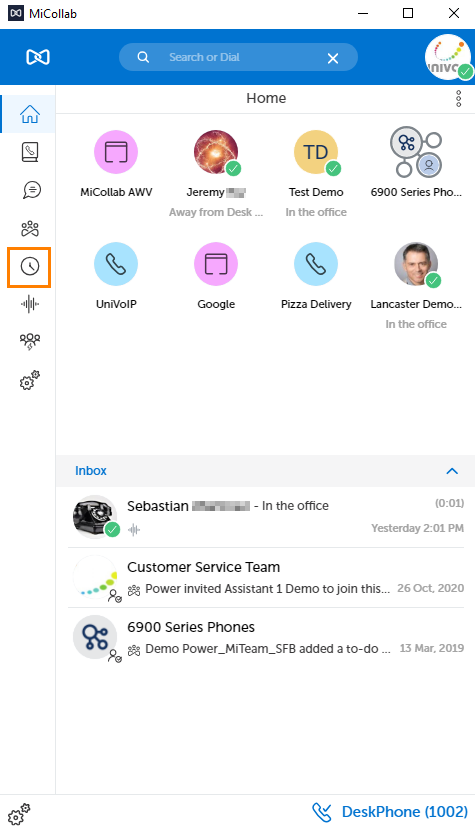 The Call History view provides call history for the following types of calls:
Provides a history of all calls.

Missed calls: Provides a history of your missed calls.

Received calls: Provides a history of the calls you have received.

Dialed calls: Provides a history of your dialed calls.
Click one of the buttons as listed above to access the associated call history list.
To access options for contacts:
To place a call from the Call History dialog box:
Click an entry and use the dial

function key in the Context Menu to the right.
Or hover over a contact from the call list entry, and click on the call

function key.
Please note: If a number appears as Unknown, it cannot be dialed from this window.