Access the MiCollab Audio, Web and Video Conferencing Interface
Access the MiCollab Audio, Web and Video Conferencing Interface
Due to the single tenant architecture of UniVoIP's Enterprise Edition, each customer will have their own unique URL for portal access. See your Welcome Email for the correct URL and Username to use. A second email sent right after the Welcome Email will contain your Password.
Supported Browsers
Microsoft® Internet Explorer® (IE) 10 or 11

Mozilla® Firefox® 41 or later

Apple® Safari 9.0 or later

Google Chrome 46 or later

Microsoft Edge 20.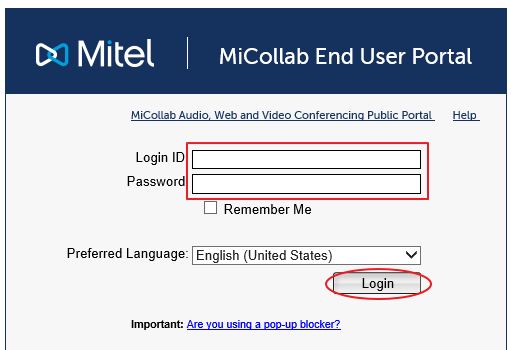 Available languages: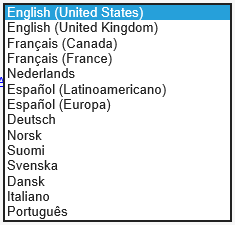 From the login page
Enter your MiCollab Username and Password
Select your preferred language (this is optional, English is the default)
Click the "Login" button
If prompted to change your password, fill in the new password form and save.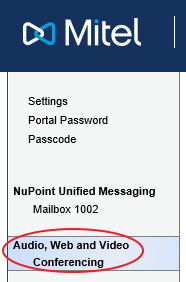 If your main window is displaying your voicemail, click on "Audio, Web and Video Conferencing" in the left navigation panel.
Please note: The MiCollab AWV Portal can also be accessed from the main drop down menu in the MiCollab Desktop Client as seen in the image below.