Programmable Keys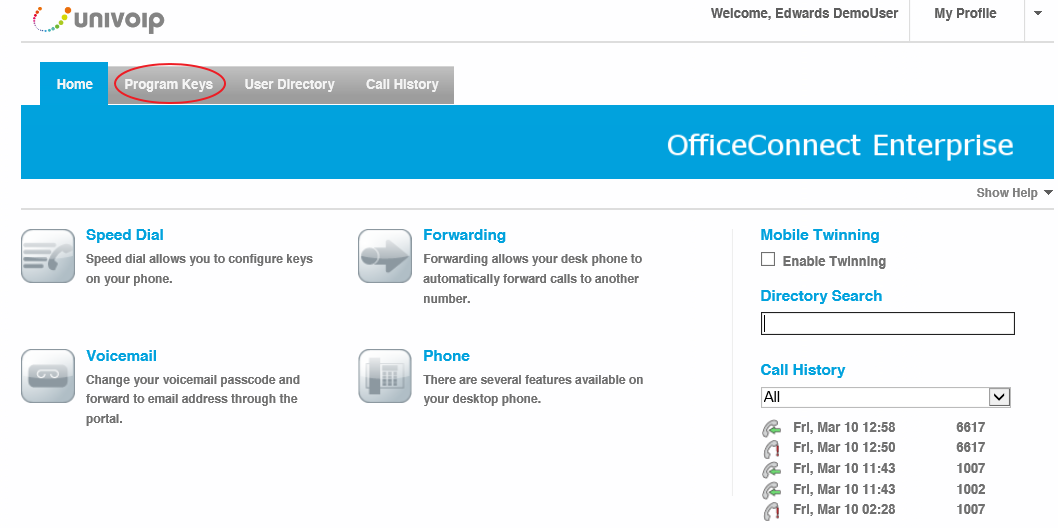 Click on the Programmable Keys Button.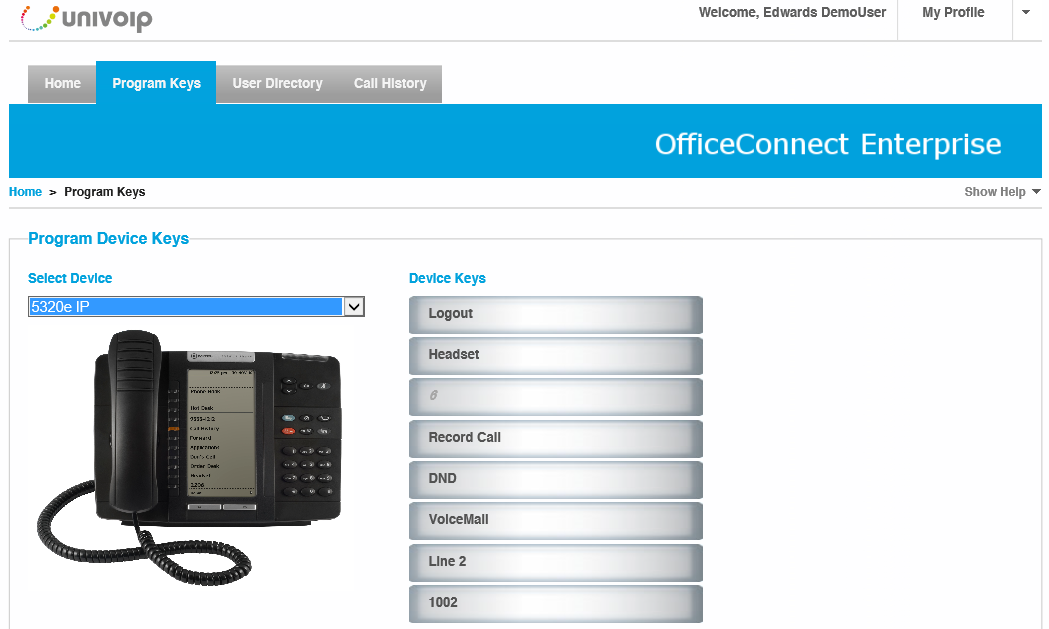 If your device is not displayed, select the correct device from the dropdown menu and ensure that the image shown matches your desktop phone.
The keys displayed on the right of the image correspond to the keys on your device
To program a key, click the one you want to set from the interface, then follow the instructions on the popup
Please note: Once you have programmed a key, the new functionality will become immediately available on your handset without requiring a reboot.
Feature Description List
ACD
An Agent can press this button...once pressed, options like "Make Busy" or "Log Out" will appear as available soft keys.
Call Forward Always
Call History