MiTeam - MiCollab Web Portal
MiTeam
MiTeam is a workstream communications and collaboration tool that provides a highly collaborative, persistent workspace for team-based meetings, conversations, content collaboration, and project management. Using mobile device technology, teams can collaborate in real time no matter where they are. MiTeam brings remote workers into the conversation, combining group sharing and document annotation capabilities with text and audio-based chats.
Please note: MiTeam is available as an add on to any Office Connect Enterprise Edition Power User.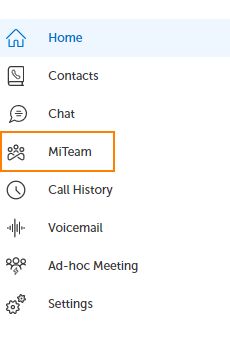 Click here to learn more about MiTeam.