You can document calls using notes and logging features both during a call and after the call. When enabled by the administrator, Quick notes and comprehensive call log details can be automatically saved to the contact record. Wrap-up actions can automatically create follow-up items for when the call is completed.
Classification Codes and Account Codes
If Classification codes and/or Account codes are configured in your system, you may be required to select these codes before completing a call. If Classification codes are required in your platform, you will not be able to cancel the Work Timer until you have selected a Classification code for the call. Note the following conditions:
Account Codes are shown for ACD agents.
Classification Codes are shown for classifying incoming ACD calls.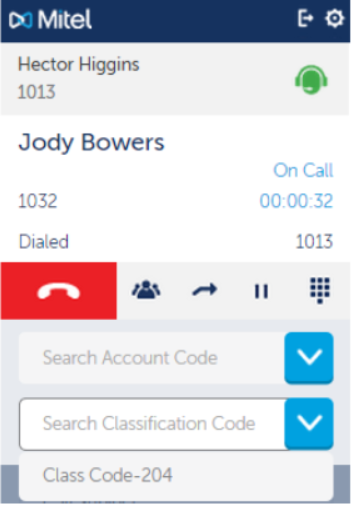 Logging call notes
A call log dialog box opens when a call with a known contact is established. The call log can include a combination of typed notes and inserted pre-defined quick notes.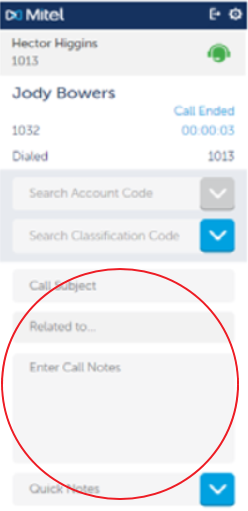 Wrap Up actions
Enter your call notes and choose a Wrap Up action to complete the call.