The following items are intended to help administrators solve and answer common questions about the user interface and its behavior.
For detailed troubleshooting scenarios and actions, see the .
OfficeConnect Enterprise Edition CTI options: When a connected party hangs up while the OfficeConnect Enterprise Edition user is creating a consultation call to a third party, the OfficeConnect Enterprise Edition user is presented with a disconnect call option only after the OfficeConnect Enterprise Edition user is in a call with the third party. For example, the OfficeConnect Enterprise Edition user does not have hold, conference, transfer, and dial pad options.
The agent can get control of the phone again my clicking Clear (Hang up), and then dealing with the call wrap-up as required by your deployment.
Encourage users to refresh their browser window when the OfficeConnect Enterprise Edition client appears not to reflect the current state of the call. Individual user desktop and browser activities can affect the display of the client during use.
Screen-pop issues: Ensure that MiVoice Integration for Salesforce is configured with the user's prime line, and not with secondary lines, Personal Ring Groups, or line appearances. Also ensure that pop-ups are enabled. Microsoft Internet Explorer does not support web browser call notification in the bottom left corner of the monitor for the web browser; Google Chrome web browser does support call notification display.
If the agent has been inactive for a time, and the OfficeConnect Enterprise Edition Integration for Salesforce UI appears to not be working properly when the agent returns to work, check that the Salesforce timeout setting: Force logout on session timeout is enabled. This setting is enabled by default.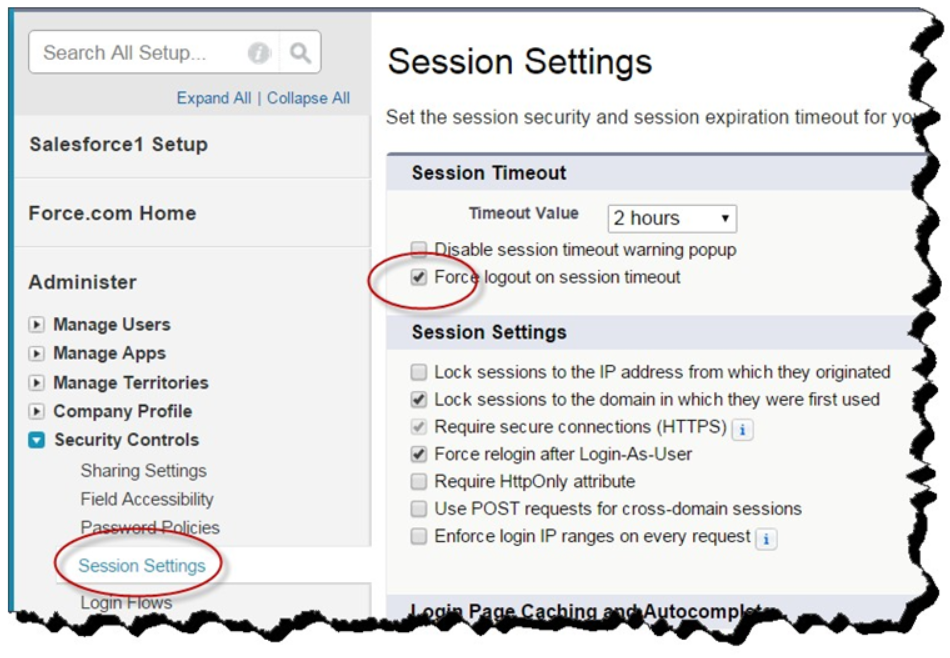 Back to OfficeConnect Enterprise Edition Salesforce Administration Guide Menu