Support - Sending a Diagnostic Log (MAC)
If you have contacted UniVoIP Customer Support in order to troubleshoot a problem, you may be asked to generate a diagnostic log and click "Send Log".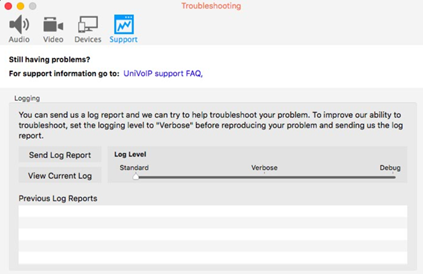 Change the log level to Verbose.
Perform the actions you want to capture. For example, if you have one-way audio, make a call in the same way as you experienced the issue.
Press "Send Log Report"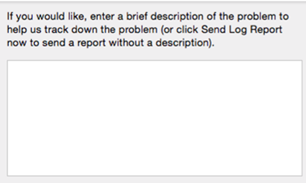 Provide a description.
Press "Send Log Report"
You can also view the latest log by clicking the View Current Log button.
UniVoIP App displays reference numbers of previous logs. This could be helpful when you talk to Customer Support. Although you cannot view these previous logs from UniVoIP APP, the customer support representative can view them on the log server by using the reference number.