Sending and Receiving Files (MAC)
Sending Files to a Co-worker (who is also using the UniVoIP App)
Choose one of these actions:
Control-Click a contact and choose Send Files; a standard Open dialog box opens. Select the files to send and click Open.
Click the More Icon on an Instant Message, then select "Send Files".
The Send Files dialog appears with a "waiting" message. To cancel the file transfer before the other person retrieves the files, click Cancel.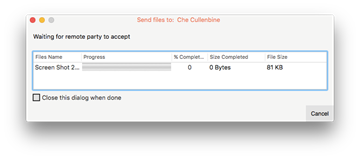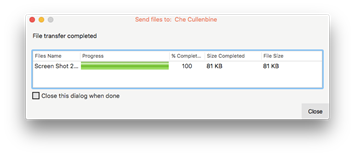 Receiving Files
A coworker may send you files.
The file is saved to the location specified in Preferences > Files & Webs Tabs.