Handle One Established Call (iPhone)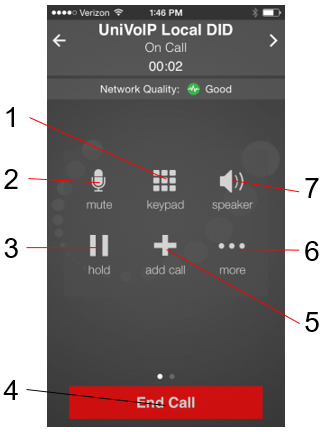 More (option 6) →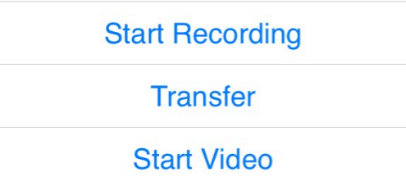 1. Tap to show a keypad in order to enter numbers, for example, when choosing menu items such as "enter 1 for customer support".
2. Mute or unmute the active call.
3. Hold or release hold on the active call.
4. End the call.
5. Add Call Key: Make a second phone call.
6. More Icon: Add video to an audio call / Start recording the call audio / Transfer the call
7. Enable or disable speakerphone for the active call. Or choose other audio output options if connected.
To use a Bluetooth device, Use Bluetooth under Preferences must be turned on.